Compensation and Benefits
---
Associate compensation includes salary, bonus eligibility and benefits. Salaries and bonuses are merit-based and determined annually. The review process evaluates the associate's performance, professional development and long-term prospects with the Firm.
Dykema provides a variety of benefit choices including health, dental, life and vision plans, health and dependent care reimbursement programs and tax-saving opportunities. Dykema offers technology and transportation stipends, paid time off, and associates may earn credit for approved Pro Bono and Practice Development projects. We've also built in options to help our employees cope with the many demands of today's busy lifestyles, including business casual dress, alternative work schedules, a Parental Leave policy and an Employee Assistance Plan for employees and their family members which offers seminars covering eldercare, parenting, financial planning, stress and time management.
We also support our associates by offering mentoring, career development services, ongoing technology training and professional development programs including in-house CLE courses.
---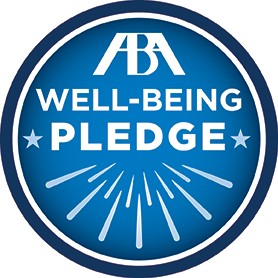 Dykema has joined the ABA's Well-Being Pledge & Campaign, designed to support lawyer well-being and address the profession's troubling rates of alcohol and other substance-use disorders, as well as mental health issues.
As a signatory of the ABA's Well-Being Pledge & Campaign, Dykema is committed to the overall health and well-being of our members and employees. We invest in programs and resources that support our members and employees, and their families, in their whole life.
---
Discover more about Dykema's benefits and values: