Attorneys
Practice Areas
Jim Hermon Recognized as a "Go To Lawyer" for Employment Law by Michigan Lawyers Weekly
April 2, 2021
Dykema, a leading national law firm, is proud to announce that James Hermon, Detroit-based member in the firm's Labor & Employment practice group, was selected by Michigan Lawyers Weekly as a "Go To Lawyer" for Employment Law. Hermon's profile will be featured in Michigan Lawyers Weekly's special supplement, on Monday, April 26, 2021.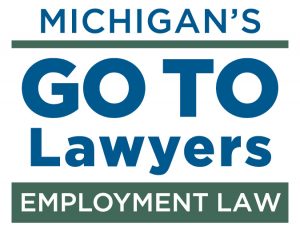 Michigan Lawyers Weekly began this program to honor leading lawyers in a particular field of law, with this Spring section focused on employment law. According to the publication, those selected are:
Proficient in his or her field, well-versed in the nuances of the case law, statutes and regulations clients will encounter.
Experienced, with a record of success in many cases and/or transactions.
Lawyers to whom other lawyers make referrals because of his or her knowledge and accomplishments.
Lawyers who can think creatively and identify all options for a client.
Lawyers named when a friend needs legal help.
Lawyers you might call if you need legal help in his or her field.
Hermon focuses his practice on the defense and trial of employment cases in federal and state courts, as well as counseling, advising and training corporations regarding their obligations under state and federal employment laws. He has represented a broad range of clients in a variety of employment and discrimination related matters, including representation in administrative proceedings before the EEOC, defense of lawsuits involving race, national origin, age, and sex discrimination, defense of sexual harassment claims, defense of disability and religious accommodation claims, and the defense and prosecution of claims for alleged violations of covenants not to compete. Hermon also assists employers in the drafting and implementation of employment policies, as well as the negotiation of employment and severance agreements with highly placed corporate executives.
Throughout his career, Hermon has been recognized by several other organizations for his legal work, including Chambers USA in 2020, Michigan Super Lawyers each year since 2017, and The Best Lawyers in America every year since 2013. Hermon also received Dykema's Margaret A. Costello Pro Bono Award in 2020.
Hermon earned a J.D., magna cum laude, from Ohio State University and an A.B., with high honors, from the University of Michigan.