DSO M&A Transactions Super-Charge Dykema's Busy Fourth Quarter
February 2, 2021
The fourth quarter of 2020 was an extremely busy one for Dykema's M&A practice. All told, we closed 66 transactions, including 49 in the Dental Service Organization (DSO) space alone. The 17 other Q-4 transactions included deals in the following industry segments: title insurance, plastics, senior living, healthcare, energy, industrial parts, childcare, engineering services, broadband services and insurance brokerage services, with the deal size for these non-DSO transactions averaging $17.3 million.
Our strong performance during the fourth quarter enabled us to have another solid year overall, and a spectacular year in the DSO space. In 2020, we closed a total of 112 transactions, up sharply from the 72 total deals we closed in 2019. This increase was driven by the 78 DSO deals we closed in 2020. The growth of Dykema's M&A practice in this industry segment has been remarkable, with transaction volume growing by 420% over the last four years.
As we turn the page to 2021, we are grateful for the many opportunities our clients entrusted us with during a very strange and challenging 2020 and look forward to better times ahead.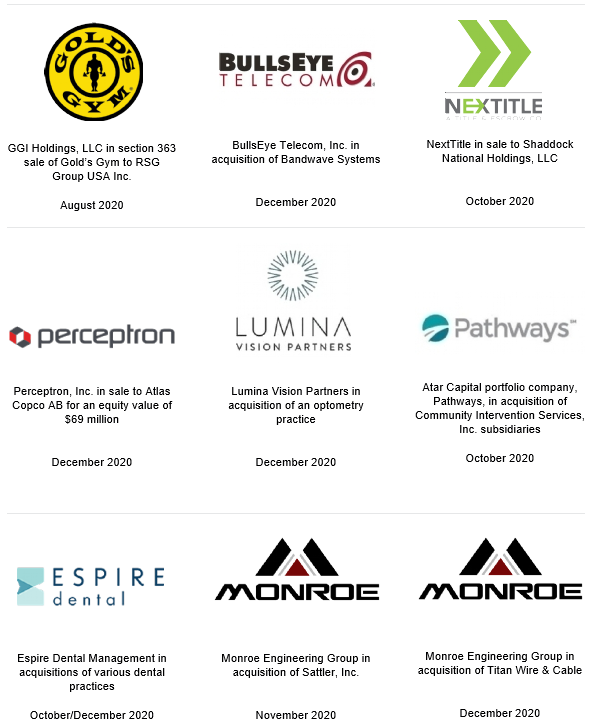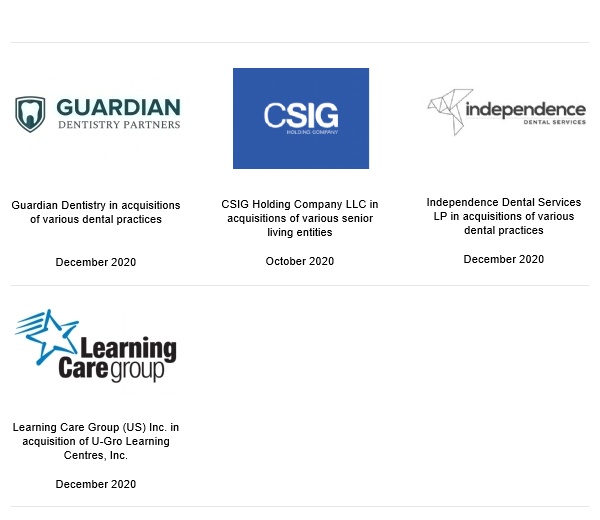 As part of our service to you, we regularly compile short reports on new and interesting developments and the issues the developments raise. Please recognize that these reports do not constitute legal advice and that we do not attempt to cover all such developments. Rules of certain state supreme courts may consider this advertising and require us to advise you of such designation. Your comments are always welcome. © 2021 Dykema Gossett PLLC.