Practice Areas
Industries
Dykema M&A Survey Correctly Predicts Strong First Quarter Activity
May 3, 2019

The results of Dykema's 2018 M&A Survey indicated greater optimism among our survey respondents—principally M&A dealmakers and service providers in the middle market—than ever reported in the 14 years we have conducted it. And Dykema's first quarter M&A activity seems to support that optimism. During the quarter just ended, we closed 21 transactions, which annualizes to a 78 percent increase over 2018. Average deal size remained just under $24M, virtually flat with 2018. Our experience (all private company deals) is in stark contrast to the data for public company M&A activity which declined markedly—in both transaction volume and average deal size—during the first quarter.
Of these 21 closed deals, we represented the buyers in nine and the sellers in 12, and the industries involved were quite varied. Other than our dental service organization (DSO) practice, which closed seven deals during the first quarter, no other industry was dominant, and our list of closed deals comprised financial services, technology, long-term health care, automotive, media, beverage distribution, document management, packaging and specialty chemicals.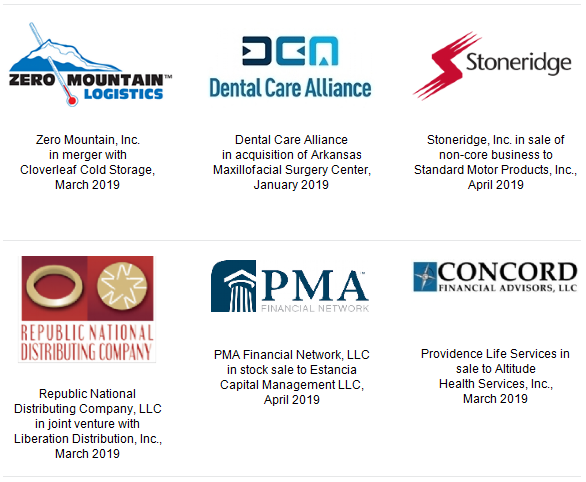 As part of our service to you, we regularly compile short reports on new and interesting developments and the issues the developments raise. Please recognize that these reports do not constitute legal advice and that we do not attempt to cover all such developments. Rules of certain state supreme courts may consider this advertising and require us to advise you of such designation. Your comments are always welcome. © 2021 Dykema Gossett PLLC.