The First Quarter Was Busy for Dykema's M&A Practice!
April 30, 2018
During the first quarter, Dykema closed 14 transactions with an average deal size of $23,000,000, representing the buyer in all but one transaction. The industries involved were diverse, including energy, automotive, logistics, death care, dental service organizations, home improvement and insurance. Below are details for some of these transactions.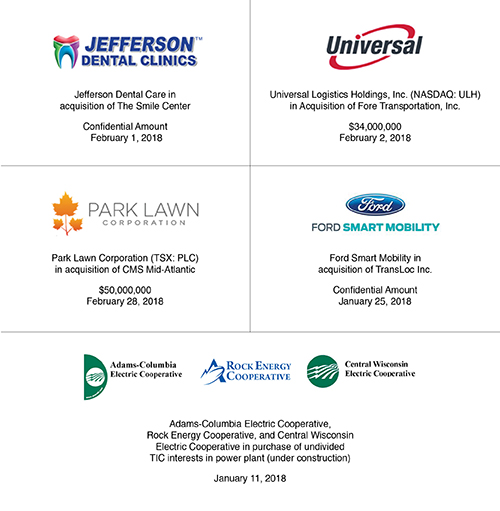 As part of our service to you, we regularly compile short reports on new and interesting developments and the issues the developments raise. Please recognize that these reports do not constitute legal advice and that we do not attempt to cover all such developments. Rules of certain state supreme courts may consider this advertising and require us to advise you of such designation. Your comments are always welcome. © 2021 Dykema Gossett PLLC.