Dealmakers Find Stable Ground Amid Economic Uncertainty

Even amidst a strained financing environment, stubborn inflation, and higher interest rates, dealmakers in the U.S. M&A market continue to find solid footing
Mergers and Acquisitions Outlook Survey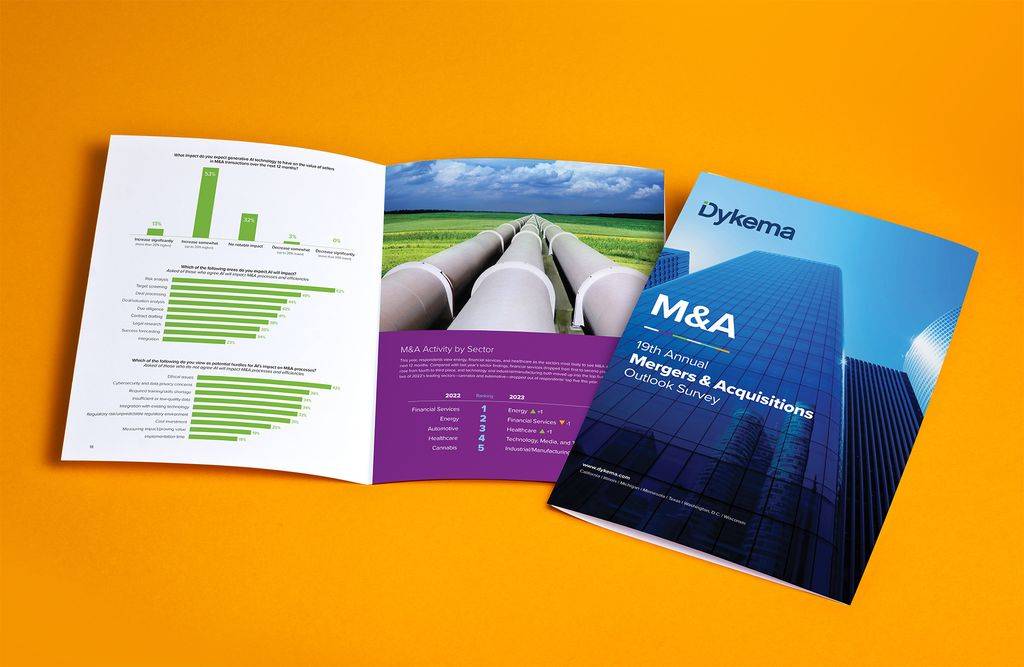 In our 19th annual survey, we polled senior executives and professional advisors across the nation—CEOs, CFOs, business owners, managing directors, fund managers, investment advisors, and other professionals who engage in M&A-related activity at their respective firms—to measure their outlook on mergers and acquisitions in the next 12 months.

We hope and trust you will find the following report and its insights valuable as you navigate the M&A environment in the coming months. We would like to thank all survey respondents for their time and insights.
Read the full report
Overheard at the M&A Launch Event
On November 6th, Dykema gathered a select group of industry insiders and thought leaders in Detroit to launch our 2023 M&A Outlook Survey. Here's a recap.
Temperature Check:
Artificial Intelligence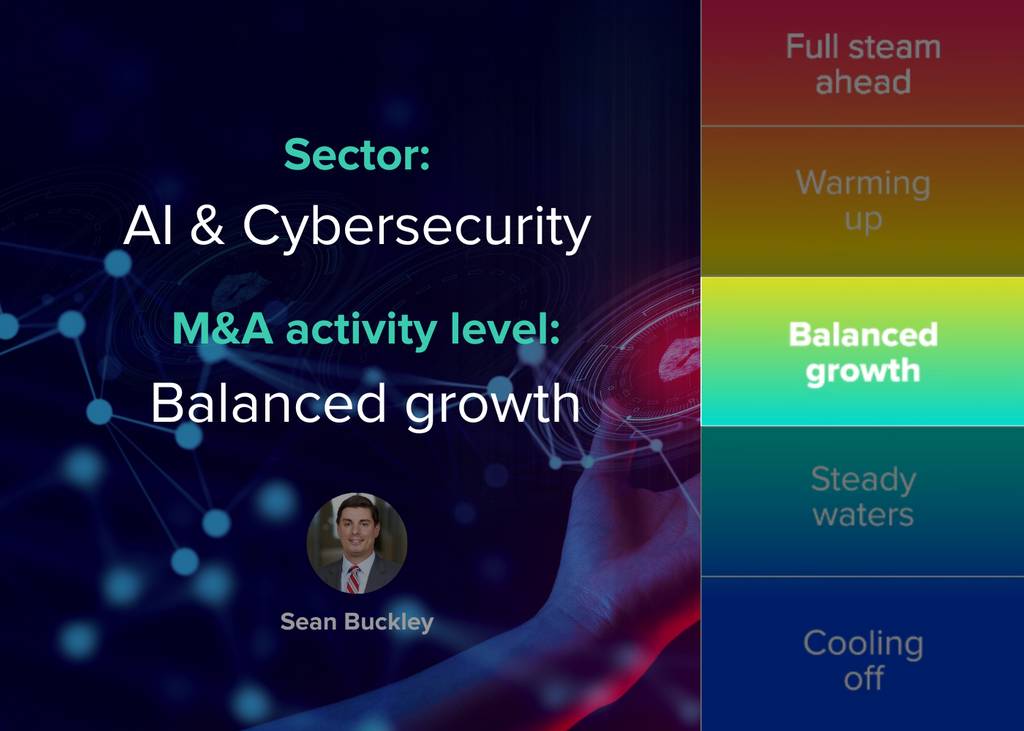 Increasingly, companies are turning to AI to enhance their services, software applications, and integrations, leading to a parallel rise in cybersecurity issues and risks. As the adoption of AI technologies accelerates, new challenges will emerge in M&A discussions, including complex negotiations around data usage and protection, as well as risk allocation. These topics are now frequently featured in representations and warranties, indemnities, and limitations of liability clauses between the parties to the transaction. Though these challenges may slow activity in some sectors, expect the financial services sector to plow ahead, continuing its investments in cybersecurity measures to meet consumer and regulatory demands, while placing an intense focus on investing in AI to better analyze customer data.
Activity level: Balanced growth