Supreme Court Holds States Cannot Force Businesses to Serve LGBTQ Over Religious Objection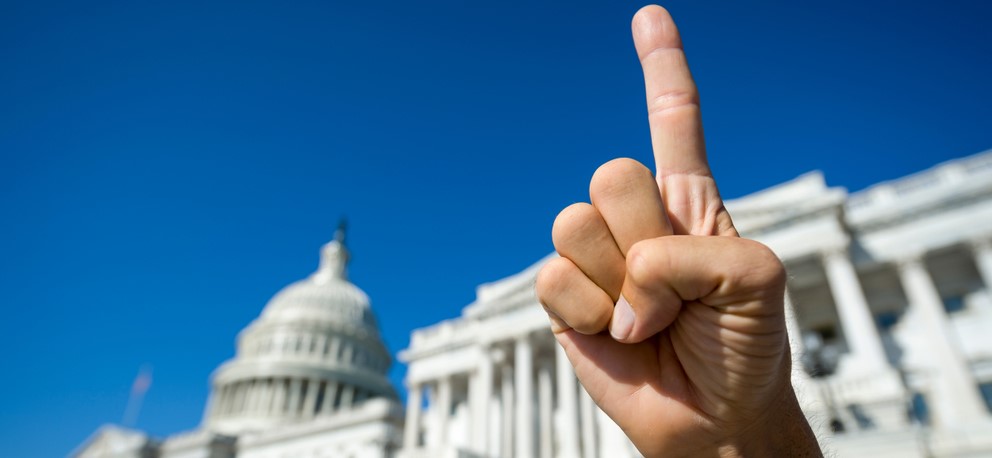 The Supreme Court today resolved a pivotal freedom of speech issue: whether applying a public accommodation law to compel an artist to speak or stay silent violates the Free Speech Clause of the First Amendment. In a 6-3 decision by Justice Neil Gorsuch, the Court held that the First Amendment protects the right to refuse endorsing a message on religious grounds.
At stake in 303 Creative LLC, No. 21-476, was Colorado-based Petitioner Lori Smith's right to determine what messages to convey through her graphic-art and website-design business. Smith's purpose and desire for opening her own shop was to have greater freedom to express and promote issues consistent with her personal business, civic, and religious beliefs. Her business expansion plans include designing wedding websites that promote her belief that marriage should be between a man and a woman, and posting a statement explaining the connection between her business and those beliefs. Smith publicly acknowledged that she would decline any request that she considered to contradict her Christian-based values, but that she would create custom websites for individuals who identify as LGBTQ so long as their message does not conflict with her beliefs.
On the other side, Colorado's Anti-Discrimination Act ("CADA") prohibits those who create a "public accommodation" through expressive services from "directly or indirectly" refusing to provide services based on the "sexual orientation" of the individual requesting the accommodation. Colo. Rev. Stat. 24-34-601(2)(a). CADA also prohibits the publishing of any communication that "indicates that services…will be refused" or "that an individual's patronage or presence…is unwelcome, objectionable, unacceptable, or undesirable" based on "sexual orientation." CADA creates both government and private rights of action and penalties, including remedial training, compliance report filings, and fines, for those found in violation of the law.
Given Colorado's previous attempts to enforce CADA in cases like Masterpiece Cakeshop, Ltd. v. Colo. Cov. Rts. Comm'n, 138 S. Ct. 1719 (2018), Smith filed a lawsuit seeking a preliminary injunction and later moved for summary judgment. The district court denied Smith'schallenge on standing grounds and stayed the case pending the Supreme Court's decision in Masterpiece. After the Court's decision in that case, the district court granted summary judgment to Colorado. The Tenth Circuit ruled that Smith had standing to challenge both provisions of CADA and that her websites were "pure speech," which CADA affected by causing her to engage in expression that she would otherwise decline. The Tenth Circuit found that by compelling such speech, CADA created a content-based restriction subject to strict scrutiny review. The court then held that CADA satisfied that demanding review because Colorado has a compelling interest in ensuring that Coloradans have access to Smith's "unique services" and that her proposed statement of beliefs express a type of speech that conflicts with CADA and is not protected by the First Amendment.
The Supreme Court reversed. Writing for the majority, Justice Gorsuch cited a series of Supreme Court cases denouncing as unconstitutional state laws compelling recitations of the Pledge of Allegiance, veterans to include an LGBTQ group in a parade, expressive associations like the Boy Scouts to include an LGBTQ person as a scoutmaster. The Court explained those laws abridged the rights of individuals and associations' freedom to speak regardless of the government's view of that speech as pernicious. According to the majority, this case is no different. Smith's expressive website content is "pure speech" protected by the First Amendment. She does not forfeit that protection by entering into the "marketplace of ideas" or combing her speech with that of someone seeking her services. The state may neither coerce her to engage in speech she would not otherwise endorse, nor sanction her for declining to do so, on the ground that she "speaks for pay" (her expressive activity is commercial). The majority also acknowledged the historical and continuing importance of public accommodation laws, but also recognized that such laws can "sweep too broadly when deployed to compel speech." Although "determining what qualifies as expressive speech activity protected by the First Amendment can sometimes raise difficult questions," Justice Gorsuch did not find that to be the case here.
Writing on behalf of the dissenting bloc, Justice Sotomayor asked: "Who will not claim…that they don't have an expressive service?" if inclined to discriminate against disfavored groups considered protected classes under state and federal law. She wrote: "[t]oday, the Court, for the first time in its history, grants a business open to the public a constitutional right to refuse to serve members of a protected class."
There are 20 states with public accommodations laws similar to CADA, and therefore the Court's decision is expected to cause both a legal and political sea change at both the state and federal levels.
If you have any questions about the information in this alert, please contact Chantel Febus, James Azadian, Christopher Sakauye, Brooke Bohlen, or your Dykema relationship attorney.