Dykema Celebrates Independence Day With the National Archives
Also announcing Dykema's Washington, D.C. office move
June 24, 2016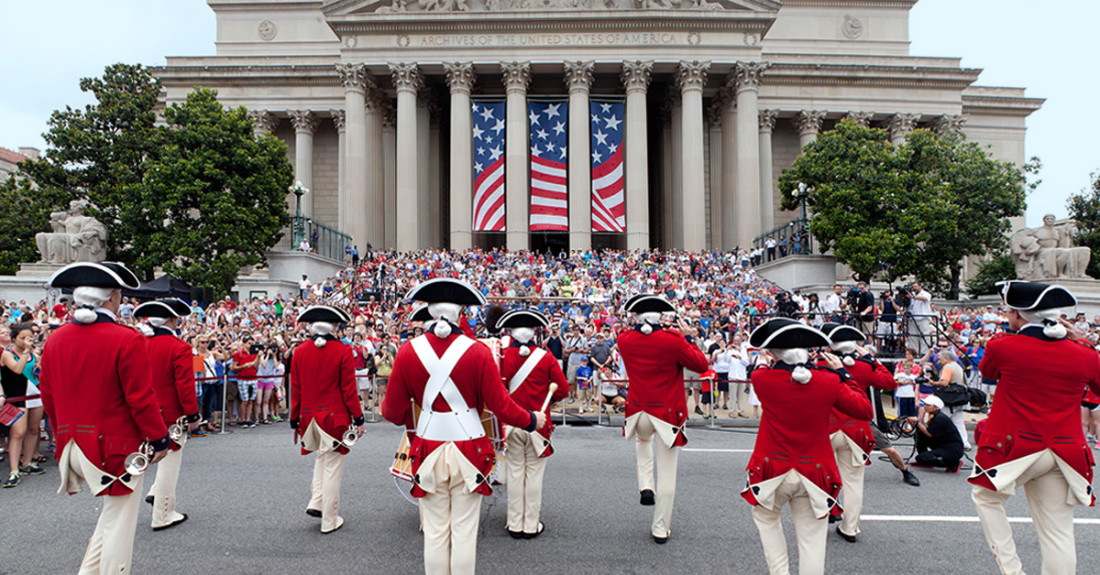 On the 240th anniversary of the signing of the Declaration of Independence, Dykema is extremely proud to partner with the National Archives Foundation and our client, John Hancock, for the July 4th at the National Archives celebration.
This family-friendly event, which is free and open to the public, takes place on the Constitution Avenue steps at the National Archives Building on Monday, July 4, 2016, and features a dramatic reading of the Declaration of Independence by historical reenactors, and other activities and entertainment for all ages. For more information or to see the events schedule, click here.
And in recognizing the most important document in American history, the National Archives is offering everyone the opportunity to sign their name to the Declaration of Independence, in-person at the event or online here.
Dykema is pleased to be a part of these celebrations. We also welcome you to celebrate our news that our growing Washington, D.C., office is moving, effective Monday, June 27. Dykema is moving from the Franklin Square Building on I Street NW to the following address:
One Franklin Square
1301 K Street NW
Washington, D.C. 20005-7013