Practice Areas
Tuskegee Airmen Airshow in Detroit Powered by Dykema's Pro Bono Services
June 26, 2015
The skies over the Detroit River reverberated with the sounds of screaming engines as the Tuskegee Airmen National Historical Museum put on its first-ever airshow on Detroit's riverfront during the GM River Days festival. The performance, which lasted nearly an hour-and-a-half, featured aircraft like those flown by the Tuskegee Airmen during World War II, passes by a military jet, formation displays by three gliders and two world-class aerobatic performers.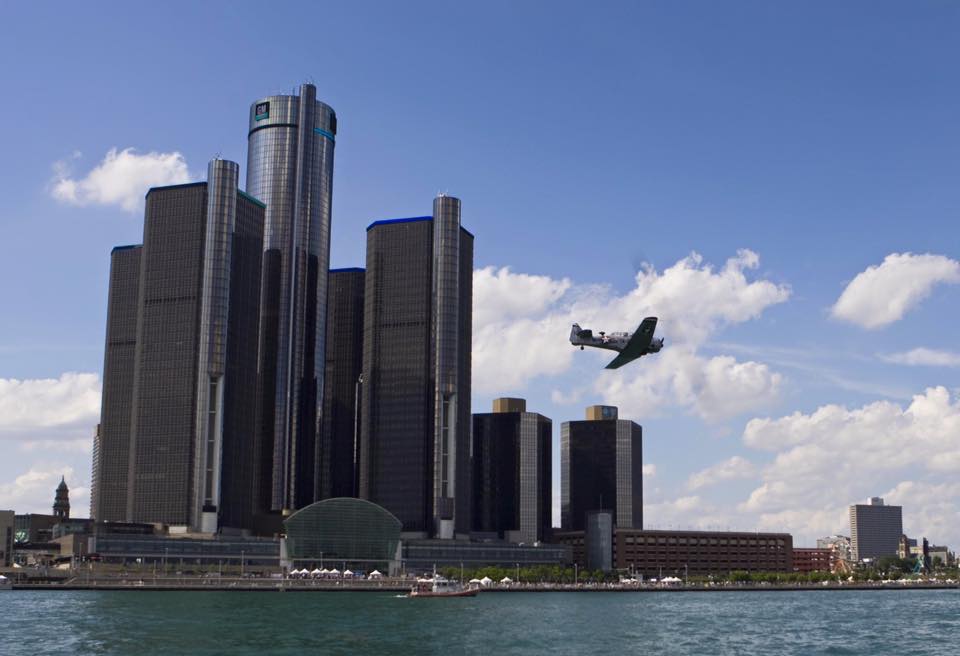 Dykema, a national law firm, supported the event by securing the Federal Aviation Administration (FAA) waiver, coordinating the U.S. Coast Guard to provide a safety zone on the river surface, negotiating all performer contracts and providing legal support for other functions. Dykema worked with the FAA to arrange 16 distinct waivers of regulations, along with 35 special provisions that governed pilots, aircraft and operations. Securing this waiver allowed performers to fly at high speeds, low altitudes, and upside down in the area along the Detroit River.
Bloomfield Hills-based Dykema member Steve Tupper also served as "air boss," the person responsible for briefing performers and conducting air traffic control during the show. Tupper leads the firm's Aviation Transactions Team and is the chair of the Aviation Law Section of the State Bar of Michigan. He is also a pilot, a flight instructor, and a lieutenant colonel and judge advocate for Civil Air Patrol (the auxiliary of the US Air Force).
"This is one of the most complicated show sites in North America," said Tupper. "It's right up close to a 750-foot hotel building and 500-foot office towers and, on the other side, the international border with Canada. It required a lot of planning and communications with regulatory and military organizations."
The Detroit River has hosted air races—competitive or timed races—in the past, but the Tuskegee Airmen performance is believed to be the first ever airshow to occur over the Detroit River. Airshows are different than air races in that they focus on showmanship, as opposed to speed around a course.
"The Tuskegee Airmen National Historical Museum has always looked for ways to reach out to the community and to advance its mission through aviation," said Dr. Brian Smith, president of the Tuskegee museum and pilot of the Tuskegee-flown North American T-6G that flew in the show, "We fly hundreds of Detroit-area children each year through our Young Eagles rallies, which makes personal connections with youth and aviation. The airshow was an opportunity to take that message to thousands of people at once on the riverfront as part of a shared experience."
Sherrie Farrell, managing member of Dykema's Detroit office and chair of the firm's Diversity and Inclusion Committee stated that, "Dykema has always had a strong commitment to diversity. The Tuskegee Airmen proved to a doubting world in the 1940s that an airplane doesn't care about skin color—only skills, bravery and commitment. That's the kind of ethic that inspires us and we jumped at the chance to support the museum's efforts with the airshow."