Michael J. Word
Member
---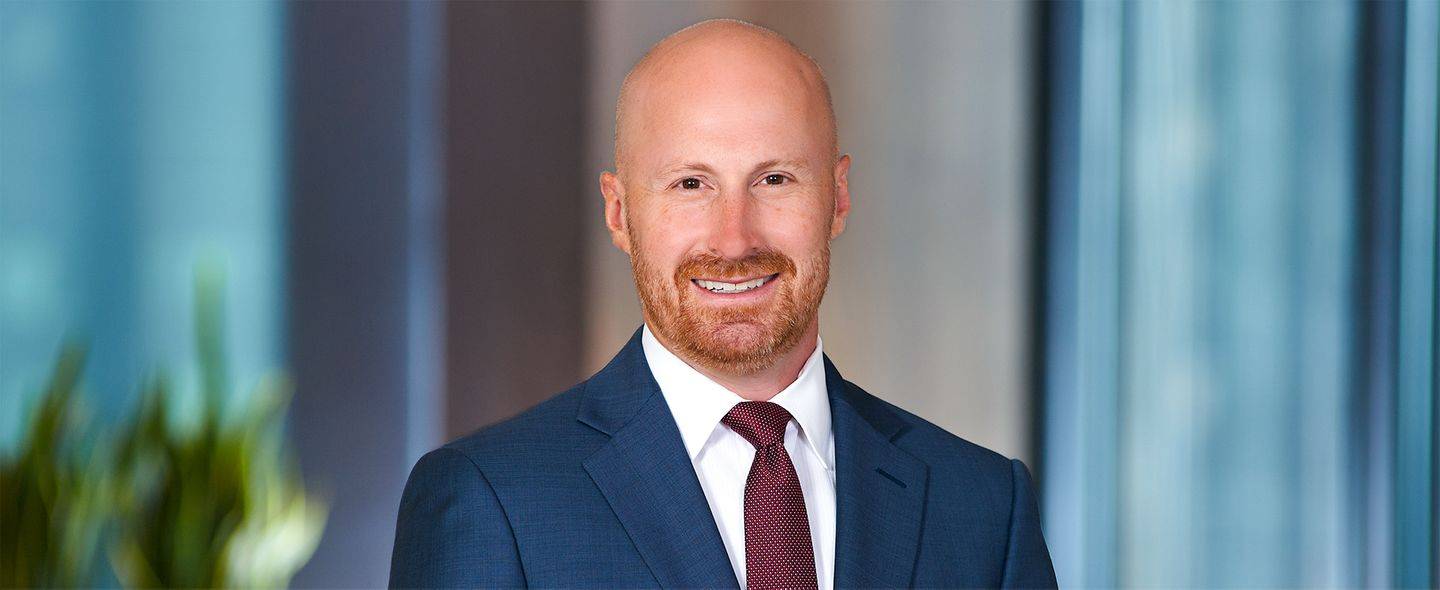 For more than 15 years, Michael has served as a trusted advocate for clients in a variety forums. He has represented some of the world's leading technology companies, as both plaintiffs and defendants, in matters before the US federal district courts, the US Court of Appeals for the Federal Circuit, the International Trade Commission (ITC), the Patent Trials and Appeals Board (PTAB), and before American Arbitration Association (AAA) panels.
Michael has handled more than 40 federal district court patent litigations and ITC investigations, and more than 20 proceedings at the PTAB. Michael's dispute resolution work covers a variety of complex technologies, including: wired and wireless communications, vehicle telematics and advanced driver assistance systems (ADAS), semiconductor devices, cloud computing and distributed networking, optics and displays, enterprise security systems, network identity management, light emitting diodes (LEDs), liquid crystal displays (LCDs), data storage systems, software as a service (SaaS), biomedical devices, industrial systems, and numerous consumer electronics. He also has been involved in cases implicating standard setting organizations and is experienced in the nuances of litigating standard essential patents.
Michael is also a trusted advisor to clients regarding one of their most valuable assets, namely, their intellectual property portfolios. Michael advises clients on all aspects of IP portfolio development and management. Michael counsels clients on strategies for developing and protecting their intellectual property both in the US and abroad, and, as a registered patent attorney, Michael prosecutes critical, high-value patent applications in front of the US Patent and Trademark Office. He also assists clients in developing comprehensive intellectual property lifecycles, including strategies for monetizing patent portfolios through licensing and enforcement efforts, allowing companies to obtain a return on investment for their research and development activities.
Michael also counsels clients on variety of transactions involving emerging technologies, including licensing and joint ventures. Drawing on his extensive technical background, Michael's practice covers a variety of emerging technologies including artificial intelligence (AI) (including large language models, and deep learning neural networks), blockchain, digital assets and cryptocurrency, and cloud computing.
Northwestern University School of Law, J.D., cum laude
University of Illinois at Urbana-Champaign, M.S., Electrical Engineering
University of Illinois at Urbana-Champaign, B.S.
Bar Admissions

Illinois
US Patent and Trademark Office

Court Admissions

Patent Trial and Appeal Board (PTAB)
US Court of Appeals for the Seventh Circuit
US District Court for the Northern District of Illinois
US District Court for the Southern District of New York
US District Court for the Eastern District of Texas
US Court of Appeals for the Ninth Circuit
US Court of Appeals for the Federal Circuit
Intellectual Property Owners Associations (IPO)

Intellectual Property Law Association of Chicago (IPLAC)

Chicago Bar Association (CBA)

American Bar Association – Intellectual Property Law Section (ABA-IPL)

American Intellectual Property Law Association (AIPLA)