Attorneys
Practice Areas
Industries
Dykema's Dallas Office Grows with the Addition of Four Trial Attorneys
February 7, 2019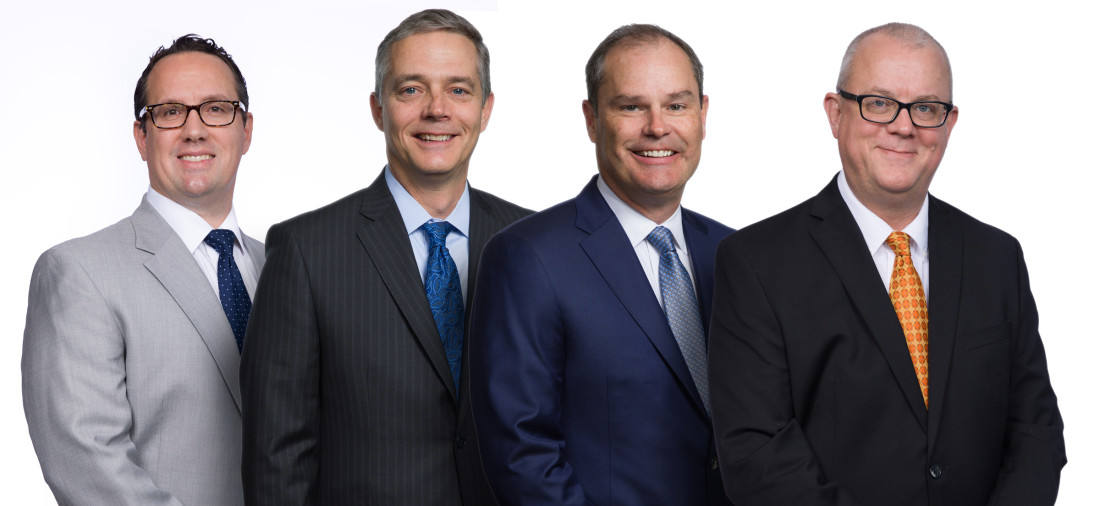 Dykema, a leading national law firm, today announced the addition of four attorneys to its growing Dallas office. Jeffrey J. Cox, Deron L. Wade, Prescott W. Smith and Clay A. Cossé each join the firm's Products, Class Actions & Professional Liability Practice group from Hartline Dacus Barger Dreyer LLP.
"We're extremely fortunate to continue our office's expansion by adding this incredibly dynamic team of veteran trial lawyers," said Chris Kratovil, Managing Member of Dykema's Dallas office. "Jeff, Deron, Prescott and Clay each have invaluable experience handling high-profile cases with a national scope. Combined with Dykema's existing national strength in litigation, the Dallas office is now well-positioned to handle even the largest product liability and high-exposure tort cases."
Cox, who joins Dykema as a member, is a litigator who focuses his practice on products liability and large commercial matters. Over the last two decades, he has served as regional counsel for several of the world's largest automakers. He recently was asked to be part of a national team assisting an automotive client in multi-district litigation relating to one of the most expansive recalls in U.S. history. He also has first chair experience handling class actions, mass torts, and patent litigation for both domestic and international manufacturers. Cox earned a J.D., cum laude, from Southern Methodist University and a B.S., with distinction, from Oklahoma State University.
Wade also joins the firm as a member and has a diverse civil trial and litigation practice. He serves as lead trial counsel in complex product liability, commercial, and automotive and energy industry matters. Wade has defended major automobile manufacturers in mass tort, wrongful death and catastrophic injury lawsuits. He also represents electric power and natural gas companies as trial counsel in high-risk, high-exposure matters. Wade is also lead Texas counsel for an international energy construction company. He earned a J.D., cum laude, from the University of Houston and a B.B.A. from the University of Texas at Austin.
Smith, who joins the firm as senior counsel, has a wealth of experience in state and federal court representing defendants at the pre-litigation, trial and appellate levels. He has been involved at the pre-trial and trial phases of two mass tort MDL proceedings, one involving the oil and gas industry, and the second involving an extensive safety recall in the automotive industry. Smith is knowledgeable about various aspects of oil drilling operations, cementing, well testing, mudlogging and process safety, and in the automotive context, he is knowledgeable about vehicle dynamics, crashworthiness, airbag sensing and diagnostics and other vehicle systems. He also has experience in appellate work, intellectual property and trademark litigation, and admiralty and maritime issues. Smith earned a J.D. from the University of Texas School of Law, a B.A. from the University of Arkansas, and was a Doctoral Candidate at the Massachusetts Institute of Technology.
Cossé joins Dykema as a senior counsel and has experience representing auto manufacturers in complex automotive personal injury litigation and regulatory matters involving crashworthiness of various systems, including airbags, seatbacks, safety belts, rollovers, planar crashworthiness, and handling/stability. He has served on a major auto manufacturer's national counsel team for its seatback litigation. He has also represented energy industry clients in tort and contract litigation of various types, as well as defending insurance professionals in negligent-procurement litigation, among many other types of litigation matters, Cossé earned a J.D. from Louisiana State University Law Center and a B.A. from the University of Notre Dame.