Contacts
Professionals
Related Industries
Related Practices
Overview
The demand for new sources of alternative and renewable energy is one of the most pressing challenges facing today's energy industry. With 13 offices across California, Illinois, Michigan, Minnesota, Texas, and Washington, D.C., our cross-disciplinary alternative and renewable energy team of professionals is experienced in delivering comprehensive, cost-effective solutions to public and private sector clients seeking to meet tomorrow's challenges today.
Our clients in the alternative and renewable energy industry include public utilities, electric cooperatives, developers, property owners, contractors, suppliers, purchasers, lenders, investors and small business owners and entrepreneurs.
We have successfully advised our clients in the following industry sectors:
Solar
Wind
Biomass
Biofuels
Hydro
Geothermal
We have extensive experience in all areas of solar projects, including real estate development and construction, financing, purchase, sale, and regulatory and legislation at the local, state, and federal levels. In particular, our clients have benefited from our deep level of experience and knowledge in areas such as:
Construction contracts
Customer service contracts
Easements
Engineering contracts
Environmental services
Financing construction
Franchise negotiations
Government grants and incentives
Interconnection agreements
Procurement contracts
Power purchase agreements
Real estate leases
Regulator and lobbying services
Renewable energy plans
Technology license agreements
Experience Matters
Represented a North Carolina based independent power producer and solar developer in its leasing, entitlement and permitting work for solar projects in Michigan and Texas, as well as lead counsel for coordinating the same work in other states.
Assisted a solar developer in providing behind the meter service to a large food processing customer in the face of opposition by a local municipal utility.
Represented a solar developer with regard to ordinance amendments and all land use and zoning approvals for a 20MW utility scale solar development in Columbia Township, Michigan.
Represented a solar developer to successfully obtain zoning and land use approvals for a 15MW utility scale solar development in Grass Lake, Michigan.
Actively representing multiple solar developers with regard to large scale utility solar projects over 100MW in Western Michigan, advising on ordinances, zoning and land use, and real estate rights.
Represented a Florida based renewable energy finance company with respect to the construction and permanent financing and tax equity aspects of solar and wind projects nationally.
Represented utility companies in negotiating and drafting power purchase agreements and ancillary documents for establishing community solar programs.
Represented utility companies and solar developer clients in negotiating and drafting power purchase agreements and ancillary documents for distributed generation rooftop solar programs.
Negotiating and drafting power purchase agreements for electric output from solar farms and construction contracts for construction of solar farms.
Negotiated lease terms for solar installation sites.
Represented solar developers on financing matters.
Negotiating and drafting supply agreements for purchase of battery energy storage systems.
Represented utility clients in regulatory matters involving renewable energy plans and meeting renewable portfolio standards.
Assisted on regulatory aspects of tax credit financing.
Represented biogas producers in partnerships with public and private entities that provide raw materials for biogas production and marketing.
Represented transmission clients on wind development interconnection and regulatory certificates.
Advised clients in providing regulatory opinions in connection with wind farm financing, development sales and tax transactions
Negotiated wind power purchase agreements for utilities.
Represented a purchaser as local counsel in the acquisition of a multiphase wind turbine power facility and in the implementation of power purchase agreement with transmission company in regard to this facility.
Advised wind turbine power facilities as to regulatory approvals for construction of facilities and legality of power purchase agreements.
Represented a transmission provider in obtaining regulatory approval for a transmission line that will enable significant wind power development.
Represented dam owner/operator on run of the river/FERC regulatory issues.
Represented dam owner/operator utility on Army Corp of Engineers contracts.
Represented landfill owner on power purchase agreements, interconnection agreements and pipeline and sale of gas.
Represented plant owner in power purchase agreement negotiations.
Represented plant owner on feedstock supply agreements.
Represented owners in connection with service agreements for plant maintenance and retrofit projects.
Represented multiple electric utilities and alternative electric suppliers related to compliance with
Represented a consortium of utilities in drafting, implementing, and complying with energy optimization plans, standards, and requirements.
Represented a national bank in connection with its issuance of direct pay letters of credit to support tax-exempt and taxable variable rate demand bonds issued by state development and finance authorities to finance the acquisition, construction, installation and equipping of four landfill gas to energy projects in Illinois and Arizona.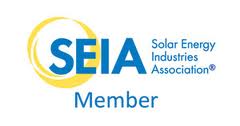 News
August 16, 2021

September 5, 2018
Publications
Texas Lawyer Magazine

March 14, 2019

Solar Industry News, Zackin Publications Inc.

September 4, 2018
Articles & Alerts
January 23, 2018

September 25, 2017